Magic Objects #1-3 and Painting Mirrors #2-5
Make up the installation titled Megan Lindeman: For US, exhibited at Peggy Phelps Gallery, Claremont Graduate University, in 2008. The large elliptical paintings are referred to as Magic Objects and the hybrid objects are referred to as Painting Mirrors. The Painting Mirrors function as part paintings part furniture and are based on Shaker design proportions and a belief that the simple and functional object is an embodiment of beauty. This work also implicates the viewer as part of its co-menaing maker; the Painting Mirror swivels 180 degrees and requires the viewer to determine the work's orientation.
The wall paintings titled Magic Object #1, It's High Time for A Peace Sign; Magic Object #2; and Magic Object #3 are oil on canvas and each measure 84" x 41", 213.36 x 104.14 cm. The Painting Mirrors include oil paint on canvas, antique ribbon, walnut wood stands and each measure 80" x 41", 203.2 x 104.14 cm.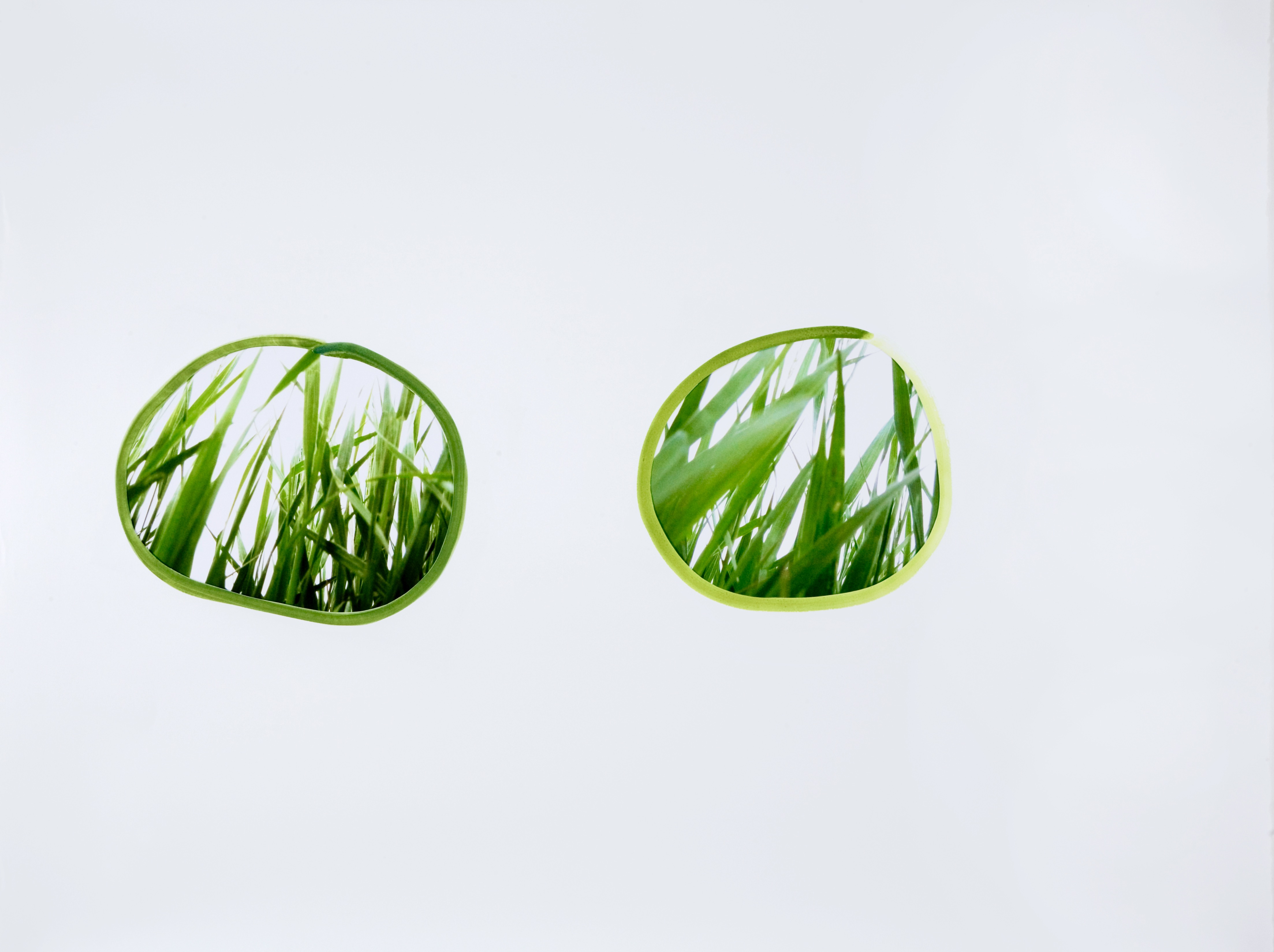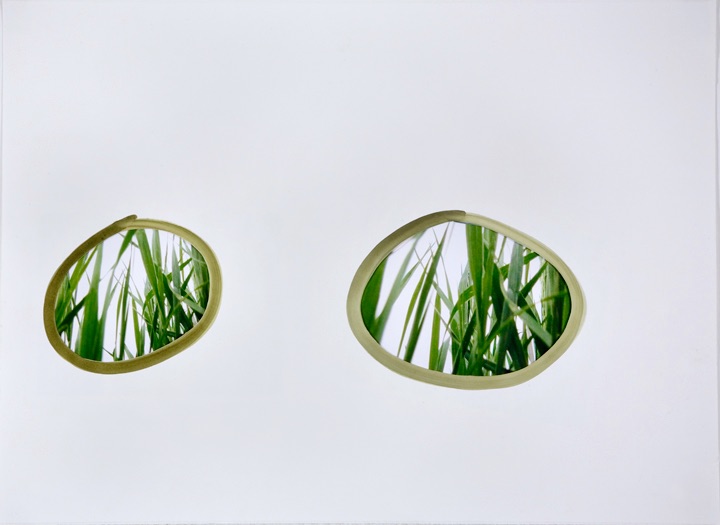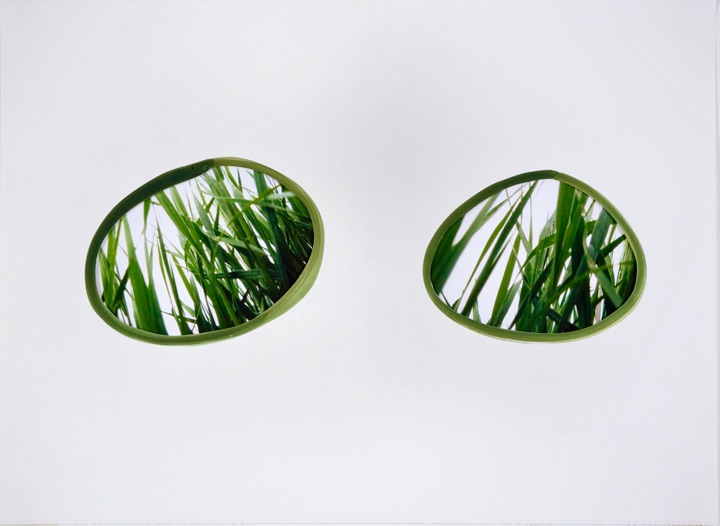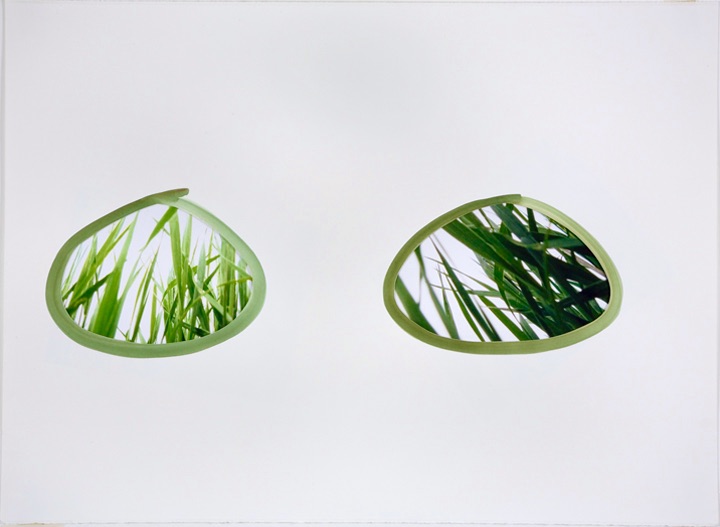 2011 Flower Shop Collages
The Flower Shop series includes seven collages made from archival inkjet prints and gouache on paper. This work presents a hyper-real environment built around cut flowers. Photographs of flowers and lighting and cooling systems speak towards human efforts to preserve captive beauty; an act not dissimilar to efforts to keep temporal love alive. The painted brushstroke provides a kind of ephemeral container for both the beauty and it's hyper-real environment.
Love and It's Case; Flowers and Oxytocin

Love and Its Case; Flowers and Oxytocin #1-4 is a series of four encased collages made from photographs of cut flowers and paint that has been mixed with hormones, specifically the hormone oxytocin. Oxytocin is a hormone involved in complex brain activity such as bonding and trusting. The photographs in this series are shot at a close range so to limit the "perspective" that one gains from an outside or panoramic view. In certain cognitive reasoning processes, "perspective" is gained after hormones have run their course on the brain. The materials of Love and Its Case; Flowers and Oxytocin #1-4 present evidence of the human desire to preserve temporal beauty, likening it to the desire to preserve the feeling of falling in love. Oxytocin is conceived of as the tangible substance pulsing through the intangible complexities that make up "love" and allow bonding and trusting to occur.